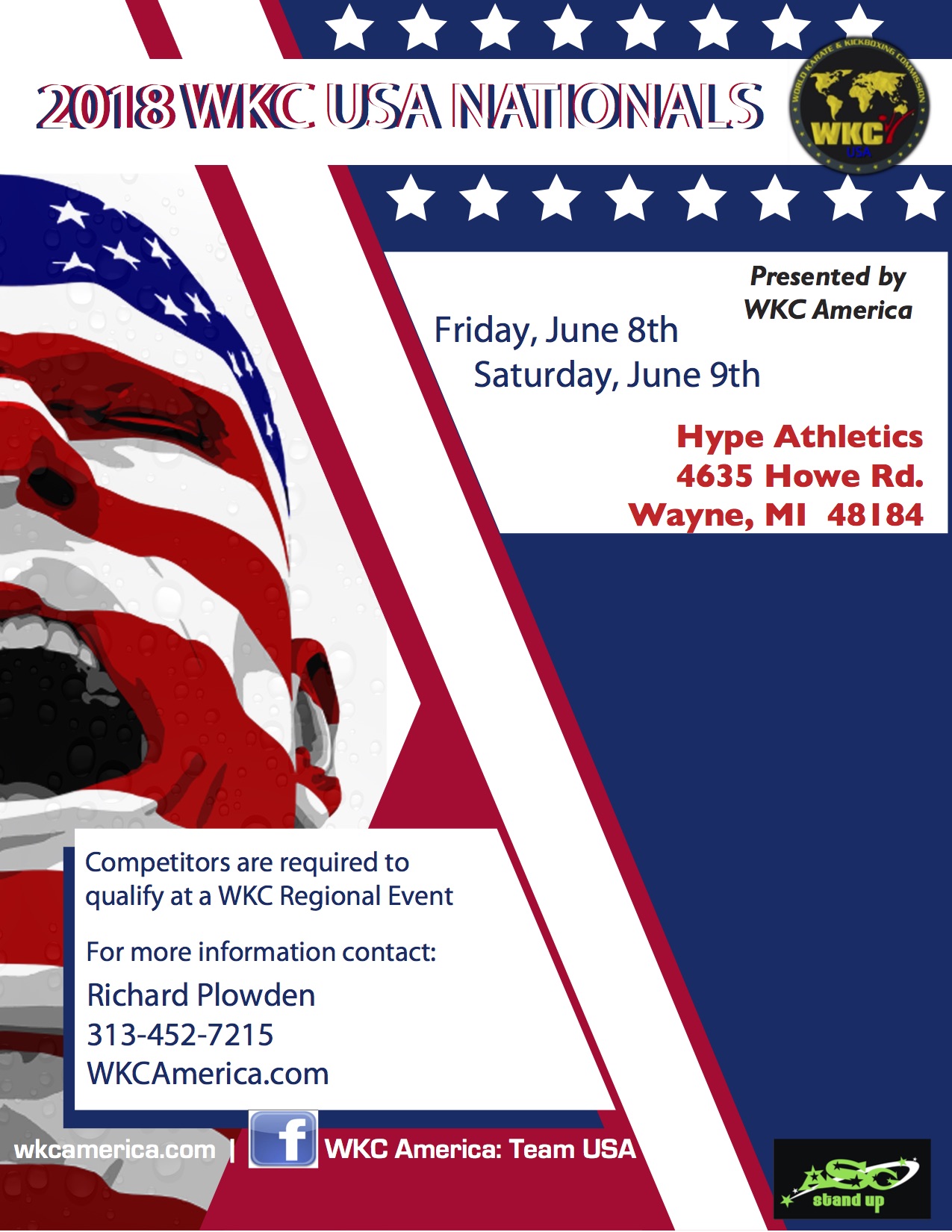 WKC USA Nationals
Test your skills against the best in the country to become eligible to compete at the WKC World Championships as a member of Team USA.
DATE:  June 8-9, 2018
VENUE:  Hype Athletics - Wayne, MI
Registration for World Championship Divisions is ALL AT DOOR
$60 per division/First three divisions
$30 each division after first three divisions
Spectators: $5 weekend pass
DAY 1
2:00 PM: Registration and Weigh Ins
6:00 PM: Round 1 Weapons and forms World Championship Divisions
8:00 PM: Continuous Sparring
DAY 2
9:00 AM: Rounds 2 Forms and Weapons to be followed by Speed Fighting National Championship Divisions (Double Elimination)
National Championship Forms and Weapons divisions will be done in two rounds. The first round on DAY 1 will consist of your standard draw. The second round on DAY 2 competitors will reverse the order from the first round. The top 4 competitors with the highest combined scores fill the World Championship spots.